About me..
Links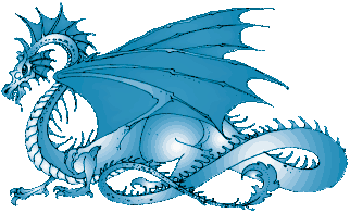 My blue Dragon - Darth

What's a weyr? Well, it's a place where a dragon lives. Much as I wish I had a real dragon (in the Anne McCaffrey "friend for life sense", not the Reign of Fire "reduce every living thing to ashes" sense), I have to make do with substitutes like Darth. You'll find Darth on all my pages - just click on him to bring you straight back here.

The purpose of the site is just to share my hobbies and my interests - I'm not selling anything, collecting information or anything like that.
The site is currently undergoing a revamp, and as such there are incomplete pages and possibly wee glitches here and there. Apologies for that, I'm trying to get is all sorted and converted to the new style as soon as possible. However, as a site its always under construction and subject to change without notice. I won't say, "check back often", that's a bit of a cliché... But if you're interested in anything, please visit again sometime